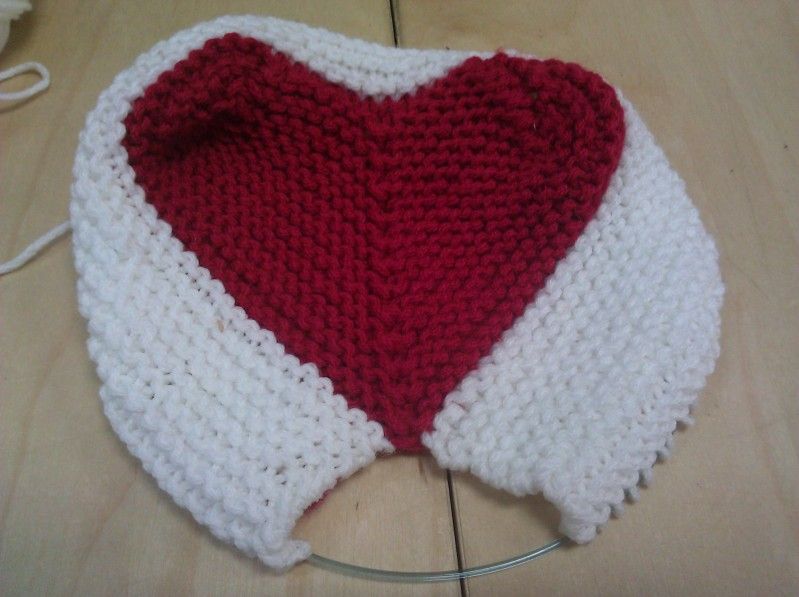 With love pouring off our needles and hooks all year long, Valentine's Day is a perfect holiday to celebrate with fiber arts.
Most of you know that I (Anne) am expecting a little buddle of joy in about 5 weeks. So, my Valentine to myself is making a cute little breath of a project that I have long wanted to make, Elizabeth Zimmerman Heart Hat. Though the pattern is written to fit an adult head, I have always imagined this sweet little bonnet on a little baby girl. I am working it in Berroco Comfort DK with a US 6 16" circular. The pattern can be found in
Knitting Workshop
. It should be done in another 10 rows and then there will be i-cord ties and edging. So much fun!