Welcome to the new year! Are your busy fingers rested from the holiday festivities? Ready for something new to be on your needles?
This week we have two classes starting that are wonderful classic designs with unique constructions
For Wednesday evening, we have Elizabeth Zimmerman's Pi Shawl. This flirty circular shawl is worked from the center to the outside edge. It is just the right flutter to throw over your shoulders when the sun dresses reemerge or when the air conditioning gets too chilly.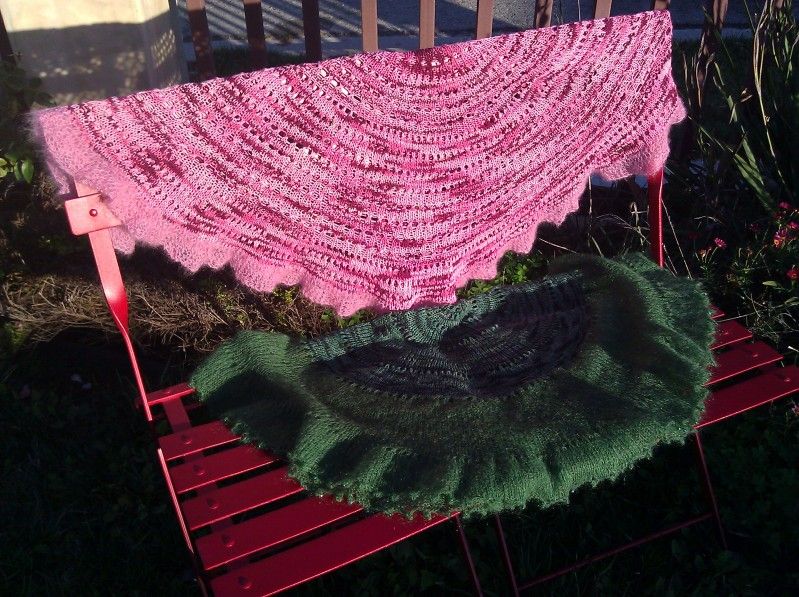 Elizabeth Zimmerman's Pi Shawl, Wednesdays, Jan. 12, 19, and Feb. 2 from 6 pm to 8 pm
For Friday evening, we will be meeting to begin another brilliant Elizabeth Zimmerman creation, the Baby Surprise Jacket. This sweet baby sweater is worked as a single piece of fabric and, with a little bit of magic at the end, it folds into a cuddly, warm jacket. The completed blue sweater pictured was my second son's coming home sweater and the pink on will be his incoming little sister's home from the hospital look (I think I'll pack the blue one just in case the ultrasound was hiding something).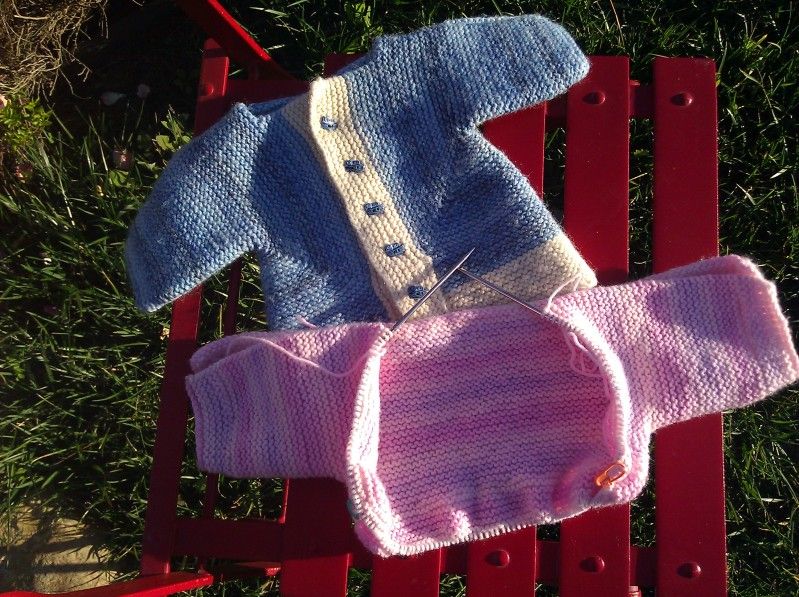 Elizabeth Zimmerman's Baby Surprise Jacket, Fridays, Jan. 14, 28, and Feb. 11 from 6 pm to 8 pm
For more dates of great classes, please check out
our calendar
on our main site.