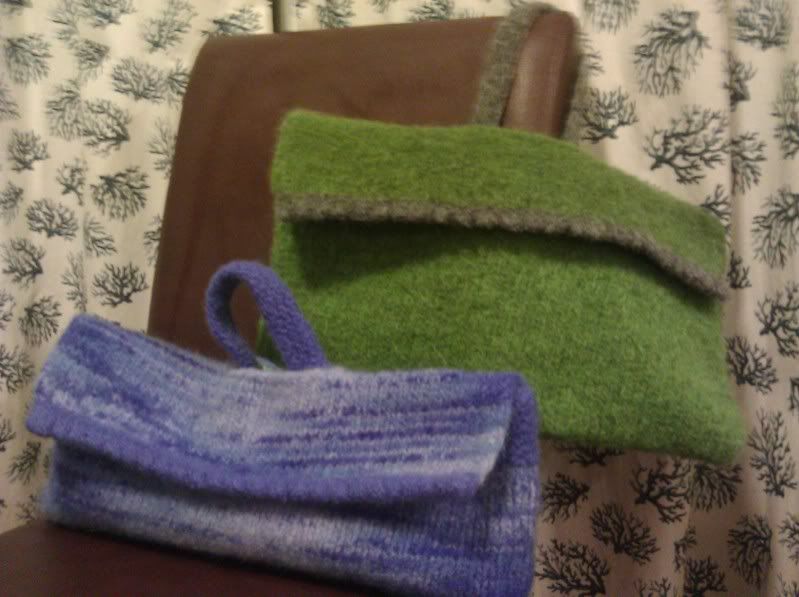 Knitting and fiber arts are at the center of my universe (you know, in the part that isn't occupied by home and family). So much centered and focused that sometimes I miss the cultural or fashion references that a knitted item might be making. This great felted bag imitates the classic
Hermes
style (since the 1930s) that Grace Kelly made her own in 1956. I think that it stands on its own without making that trip in the fashion way back machine.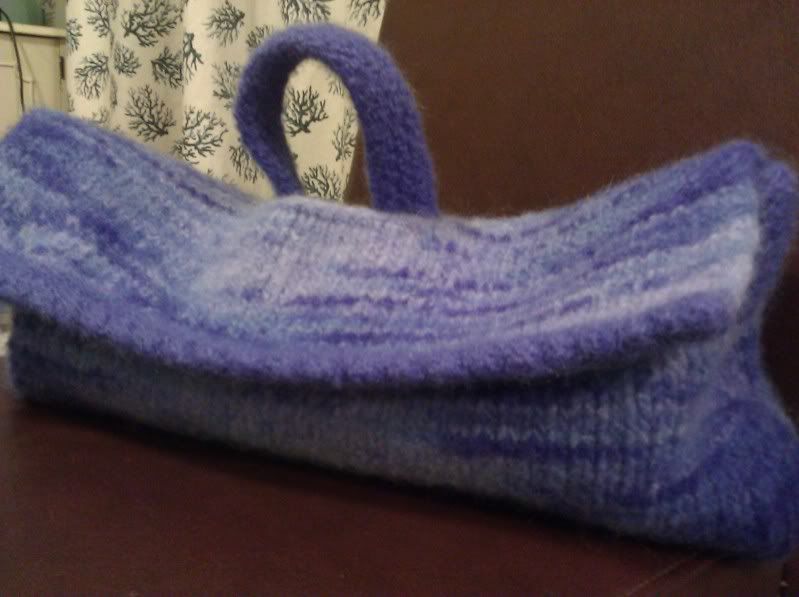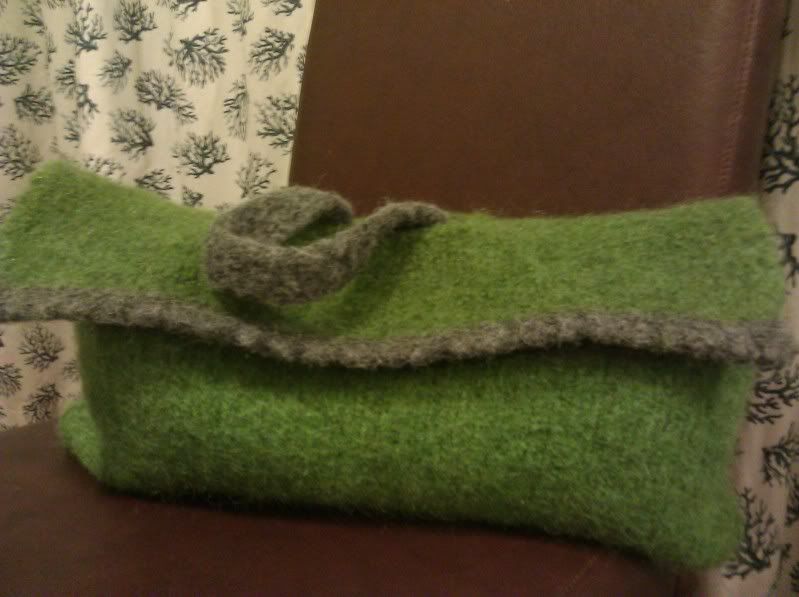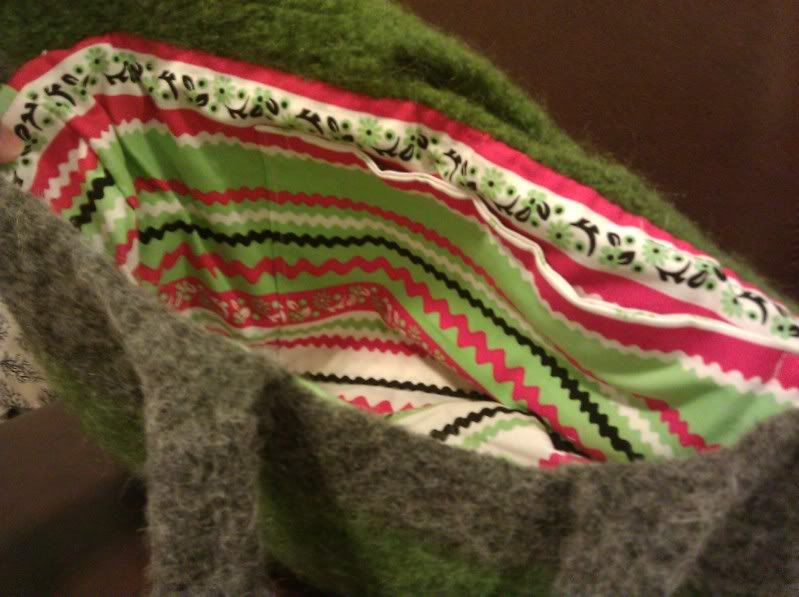 This pattern is the ideal project to make the change from throwing to continental/picking. It has all the main features that I recommend - equal practice between knits and purls and felted(to hide any changes in gauge). According to a couple of sources, the Hermes bag can take 25 hours of labor by a skilled craftsman. I think that this project by my own (continental) hand was way faster.
This week is doubly as good as previous weeks as both Cascade 220 and Lamb's Pride Worsted are on sale for 10% off.
Week of July 8 thru 14:
Project:
The Kelly Bag
by
Jennifer Casa
Yarn:
Pattern calls for Cascade 220, 2 hanks in main color and 1 hank in accent color. My samples are as follows: green - Lamb's Pride + Cascade; periwinkle - Lamb's Pride for both. So, you can translate that to also working with 2 +1 skein of Lamb's Pride.
Needles:
US 9/5.5mm and US 13/9.0mm(US 11/8.0mm on periwinkle; she said that gauge didn't matter and she was pretty much right)
Knitting Plan:

Night 1
-
Cast on and work hem; work body to the handle opening
Night 2 - Finish body
Night 3 - Work contrast/handle rows.
Night 4 - Sew up side seams and throw it in the washing machine for felting.
Night 5 (or when it is dry) - (Optional) Line it with a great fabric.
Notes:

a) I am really in love with these patterns that begin with a folded hem. In this pattern, she has you sew it up at the end but I
chose to do it in the next right side row.
b)When you bind off for the handle opening, counting can get frustrating. A simple note on that is that you will know you are done binding off the center 12 you will know you are done when you have one loop on your right hand needle and 18 more on the left needle.
c)When you cast on back over that opening, I like to use the simple tool of a backward loop (or e-loop) cast on. You twist your yarn in toward the needle so that it looks like a cursive "e" and that the yarn will get trapped when you place the loop on your right hand needle.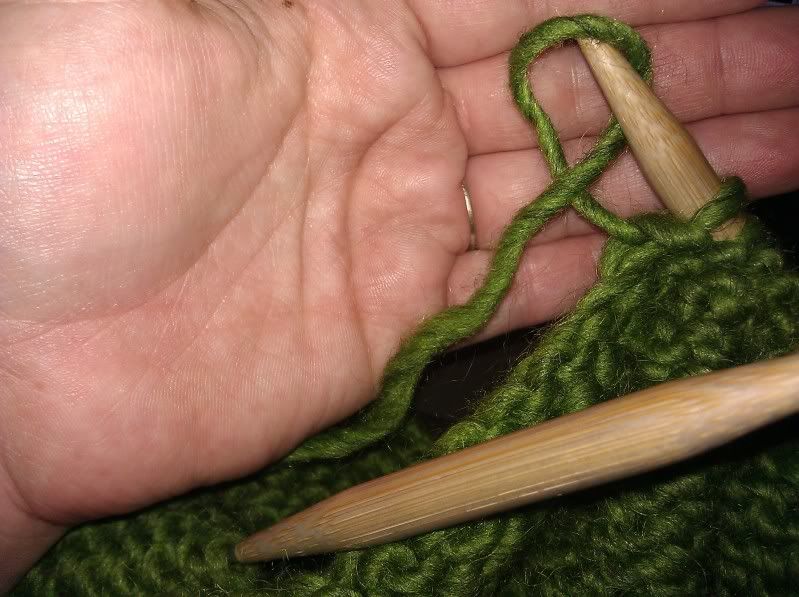 d) When I went to the bigger needle, I slipped the first stitch on those rows to make my preferred method of seaming even easier. That method is a crochet slip st.
e) Washing Machine time: I place my bags into their own lingerie bags (saves cleaning fuzz off your drum and next few loads). Then, with a Shout Color Catcher (for loose dye), I ran them through my washer's shortest cycle twice. You will learn what is the best amount of time for your machine, but begin with the shortest cycle once. Some recommend not to let your felting go through the spin cycle because it can pull and distort your work. Knowing this warning, I still let it run through the whole deal.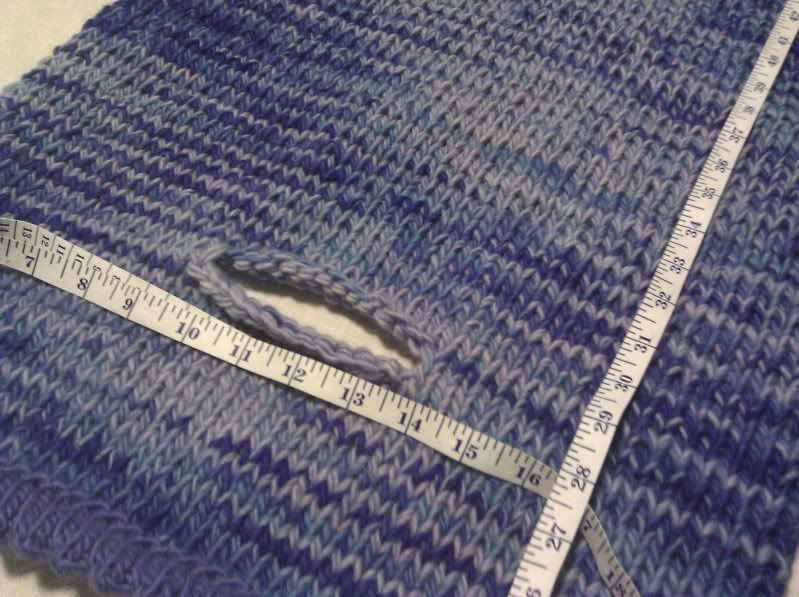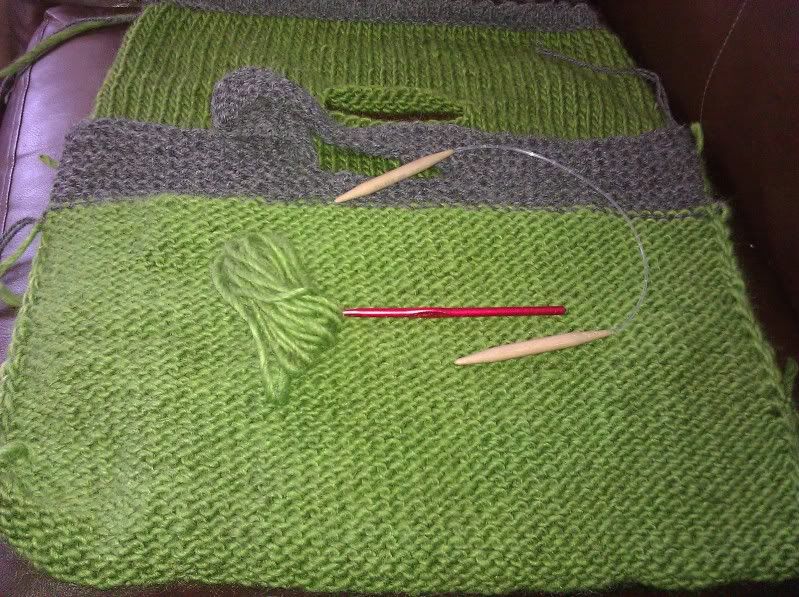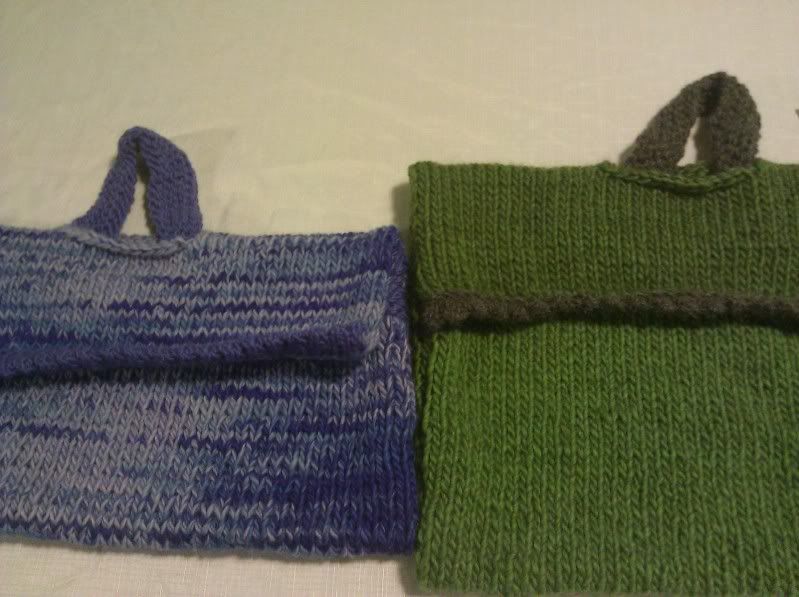 f)Lining this bag is totally optional. I like to take advantage of any chance I get to add more fun color or texture to a project. When you have felted a project, it will turn out a little different every time. This said, use each bag as its own template.