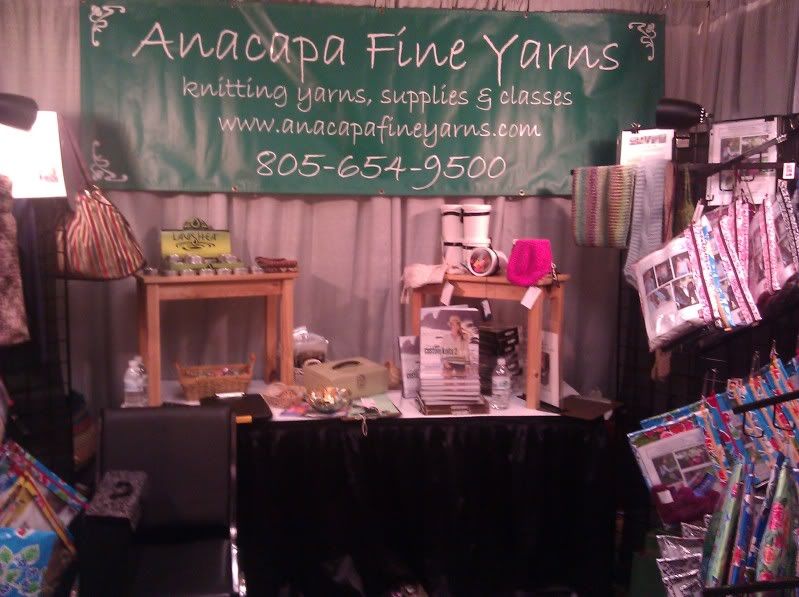 So, I am a few days behind (now way behind, actually). It took every minute available to get Vogue Knitting booth ready and I cast on this hat on our way to our first full day in the market place. This week's pattern is based on my 56 Stitch Hat. I had it most of the way done in the hour that it took to drive to Century City, but I could tell that I was being punished for not swatching - it was huge. So, the initial cast on became a very large swatch - 2.25 sts/in. - and the pattern was altered to the 48 Stitch Hat (even faster). Stay tune for a surprise this Friday to makeup for the lateness of this pattern.
Week of September 23 to 29:
Project:
The 56 Stitch Hat
by
Anne Lecrivain-Cozzoli
Yarn:
Berroco Sundae (62 yds/100g, 50% Wool, 50% Acrylic)
Needles:
for 48 st version - US 15/10mm
Knitting Plan:
Cast on and complete in one sitting (just about)
OR
Night 1: Cast on and work the height of the body of the hat
Night 2: Work decrease rounds.
Notes:
a)
So, with my gauge change, I changed the pattern to only need 48 sts. This number is still divisible by 8 so you can follow the decreases as written.
b) Check your GAUGE! ;)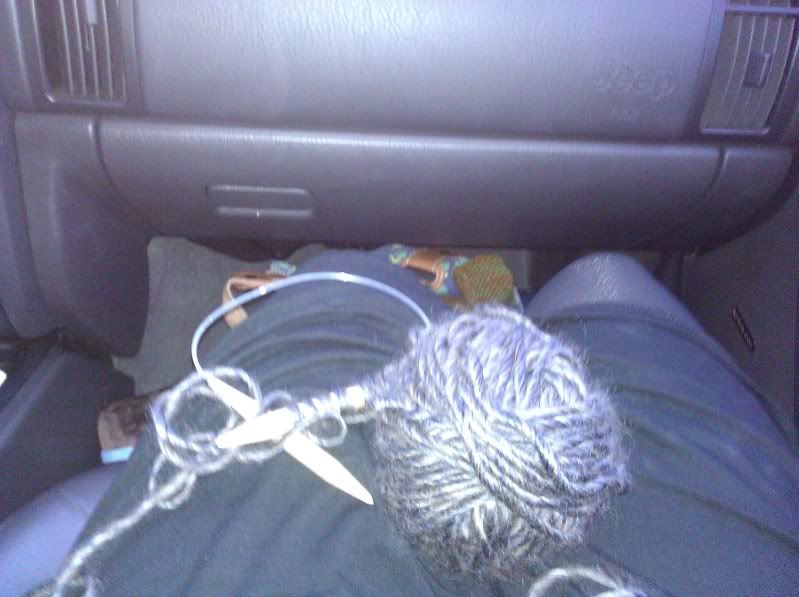 Add caption
If you are viewing this post far from driving distance from our store, then please remember that we will happily take phone orders. Here is
color card
. Call us @ (805) 654-9500. (There will be a postage charge for shipping.) Also, I want to mention that we have refined the 10%off sale to apply when you are buying the yarn for the featured project.
P.S. If this idea really lights you up, then you can also join a ravelry group
here
.