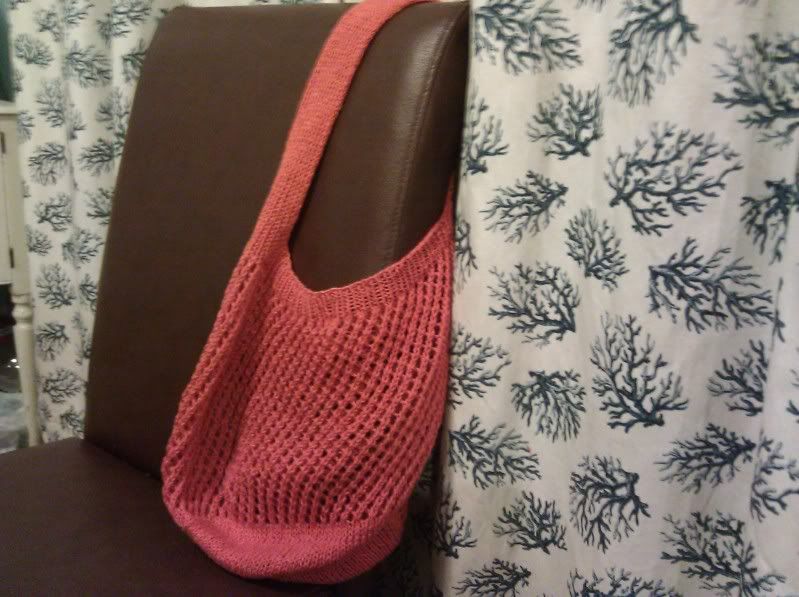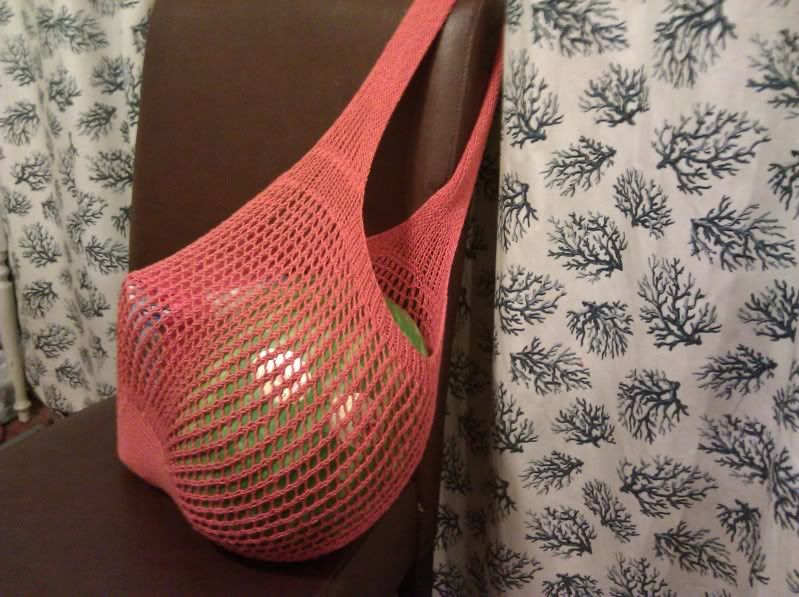 Woohoo! We are 20% through to the goal.
As the summer merrily rolls along, there are so many opportunities for a reusable shopping bag - the many farmer's markets from here to Santa Barbara throughout the week, the fair that wraps up this weekend, your regular grocery trip, etc. I had a lot of fun making this bag, but it is unlikely to be fated to replacing a plastic bag and is more likely to be put into service as a project bag. Boy, can it stretch (to fit lots of produce or a sweater's parts).
I chose this bag pattern out of the many similar styles because I decided that its construction is very smart and easily executed. If you already find yourself among the 1177 Ravelers who have made this one, then there are a couple of others that have different approaches to the bag bottom that are interesting and challenging - the
Let's Go Shopping Bag
and the
Pi Bottom Market Bag
. With my leftovers and a third ball, I am thinking about making these produce bags to go along -
Reusable Produce Bag
or
Sexy Reusable Vegetable Lingerie
.
P.S. That is a bag of flour and a watermelon in the picture above.
Week of Aug. 12 through 18
Needles: US 6/4mm and US4/3.5mm; I used 16" circulars but you could also probably get away with 24".
Knitting Plan: This bag is really a swift knit.
Night 1 - Make the base and pick up sts around the perimeter.
Night 2 - Work 26 rounds in lace pattern.
Night 3 - Work 24 rounds in lace pattern.
Night 4 - Work through ribbing and handle.
Notes:
a) I chose to work 28 rows for the base so as to make sure that it was easy to find 28 spots for the 28 sts that are picked up along the short sides.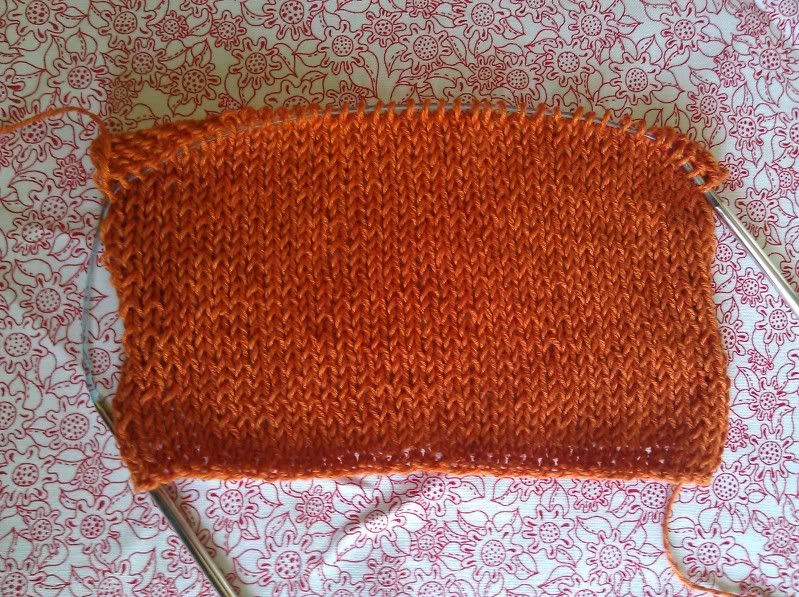 b) As I picked up sts., I placed a marker as I began each side to help keep count with a unique marker to mark the beginning of the round. I left them in as I worked around just for kicks. Never be marker proud, they are the key to sanity.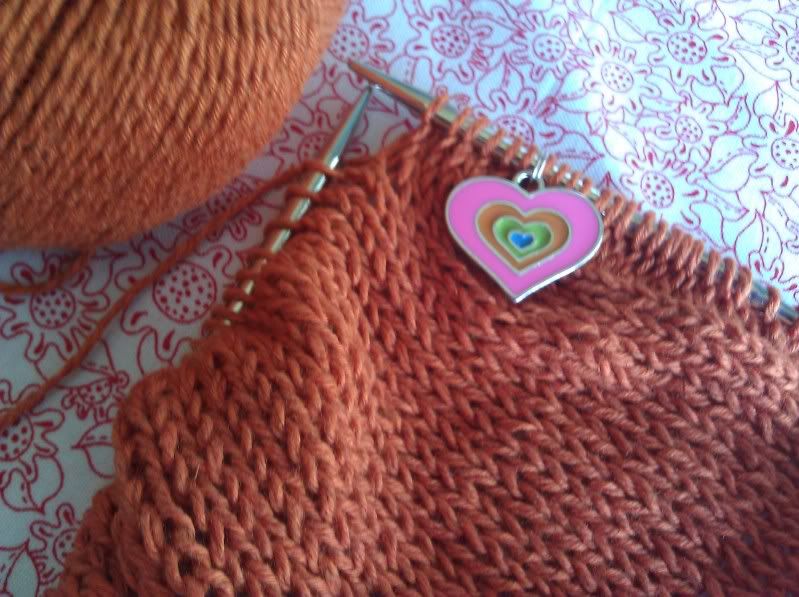 c) One ball of Hempathy got me through to the 40th row of lace. Try to add your ball on the knit row of the repeat as it will be much easier to control in a row that you are not making yarn overs.
d) This designer wrote a great straight forward pattern; among the straight forward directions, she points out that many online tutorials already exist for the 3 needle bind off. I would like to direct you to
my favorite
.
If you are viewing this post far from driving distance from our store, then please remember that we will happily take phone orders. Here is a
link
to a color card to ease your color choosing process. Call us @ (805) 654-9500. (There will be a postage charge for shipping.) Also, I want to mention that we have refined the 10%off sale to apply when you are buying the yarn for the featured project.
P.S. If this idea really lights you up, then you can also join a ravelry group
here
.