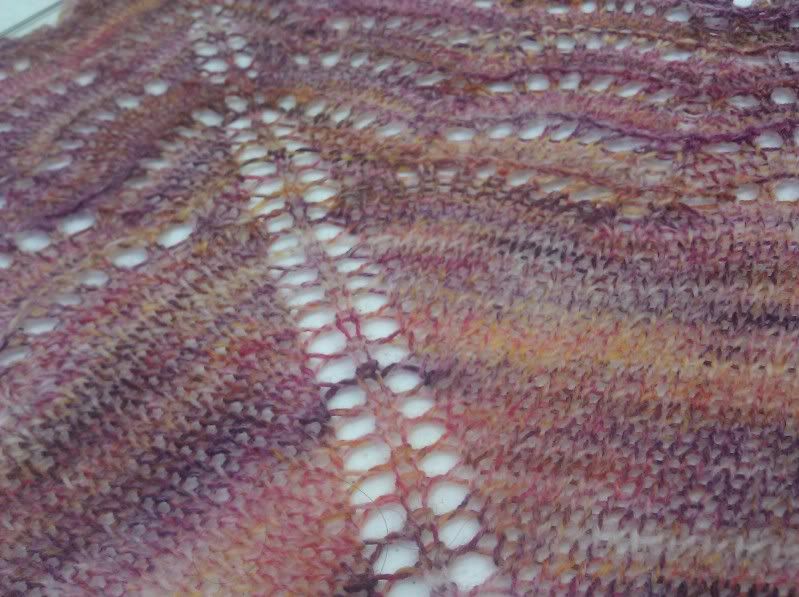 Shawls have been a running favorite project choice for me over the last couple of years, most especially a top down triangle. This shawlette, Holden, is brilliant and has worked its way into my heart. If you have made a shawl in this style, then you know that it starts out with short, quick rows; as you near the end of your project, the last few rows seem endless - not here - the lace rows that make the lovely edging get smaller and smaller (suddenly big again, too). The outer edge of this shawl is so fast and fun.
I am very bewitched by this yarn. It just quietly sits there looking like any other pretty yarn, but when you start knitting with it, the the beauty of the color
way and the squishiness of the merino shine through. It is an autumnal treat for the fingers and eyes (as that pumpkin muffin was a treat for my tummy).
Week of November 6 to 12:
Project:
Holden Shawlette
by
Mindy Wilkes
Needles:
US 6/4mm
Yarn:
Regia Extra Twist Merino Color, 2 balls (230 yds/50 g, 75% Merino, 25%Nylon)
Knitting Plan:
Night 1 - Cast on and begin the Stockinette section
Night 2 - Finish the Stockinette section
Night 3 - Have fun beginning the lace.
Night 4 - More lace fun.
Night 5 - Last bit of lace and the picot bind off.
Notes:
a) This pattern is a dream in many respects, including the fact that it is both written and charted.
b) Remember to use markers to keep track of your middle stitch and of the lace repeats.
c) I usually choose to use immersion blocking on a shawl since the soaking and the weight of the water really open up the fibers.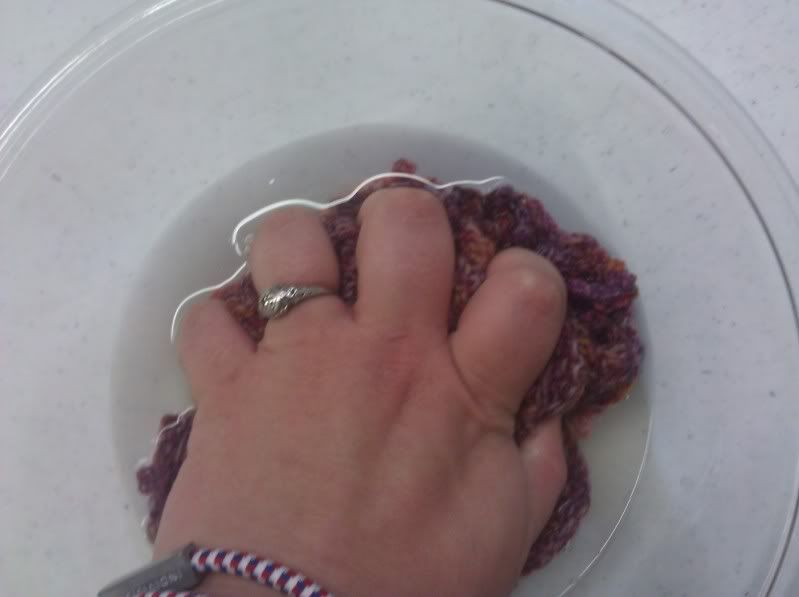 d) I often just lay a piece out flat to dry without pinning it; this time I inserted blocking wires into 3 picots that looked at about the center of each scallop.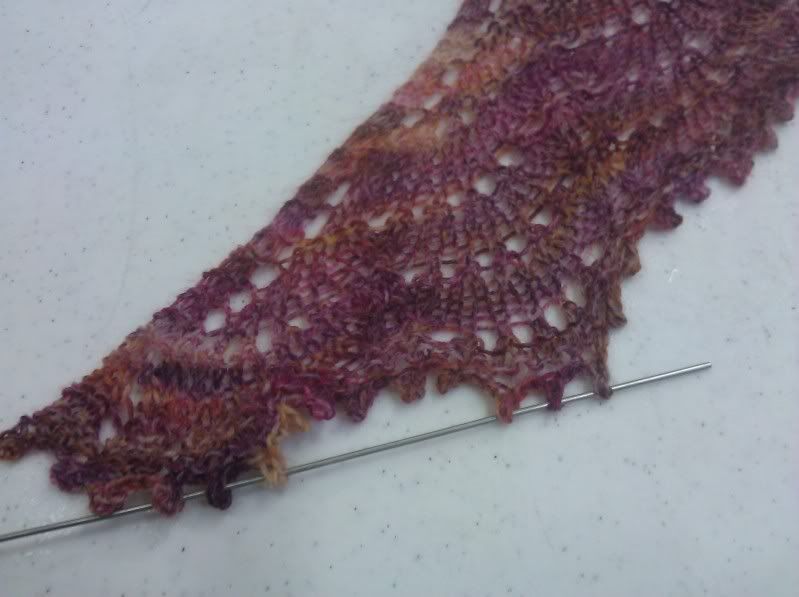 If you are viewing this post far from driving distance from our store, then please remember that we will happily take phone orders. Call us @ (805) 654-9500. (There will be a postage charge for shipping.) Also, I want to mention that we have refined the 10%off sale to apply when you are buying the yarn for the featured project.
P.S. If this idea really lights you up, then you can also join a ravelry group here.