Are you ready for the fun to begin?
Do you have your needles in hand? US 8/5mm 32 inch OR 40 inch circular? How about your yarn? Two ball of Manos del Uruguay Silk Blend, one multi and one solid? No? Make your shopping list and hit the store tomorrow. Yes? Then, let's begin.
I like to use a long tail cast on in situations like this one, where I am going to be using both colors immediately. I begin by making a slip knot with both strands: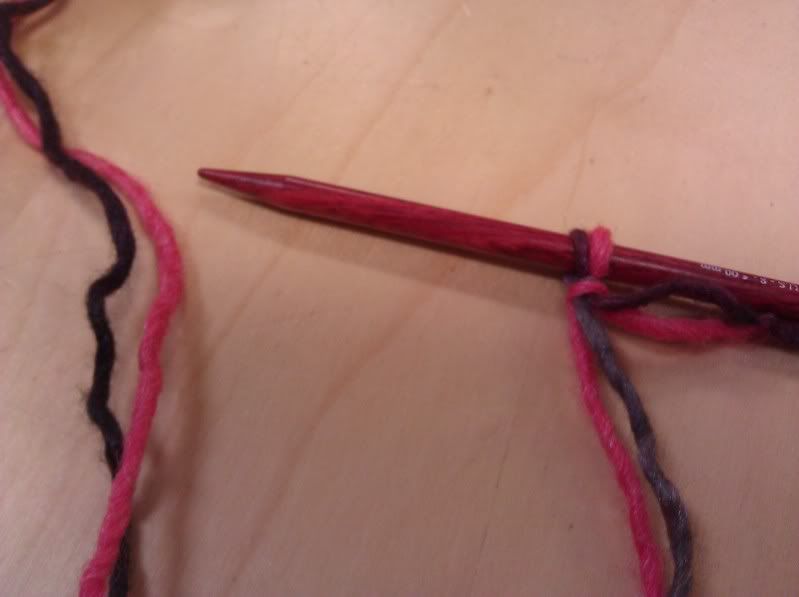 I want my solid color to line up with the edge and my multi to make the loops on the needle, so I will have the solid go over my thumb and the multi over my pointer finger.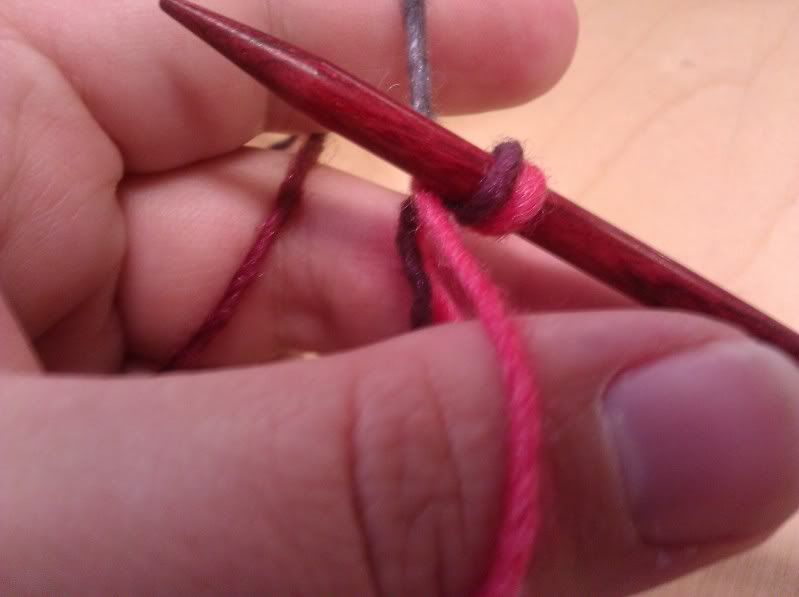 Now, cast on 250 sts. When casting on so many stitches, I suggest placing markers at intervals - every 10, 20, 50, etc sts, place a marker as you go. Makes counting the first time and checking that count so much less maddening.
Don't like long tail cast? Then, do your favorite CO in your multi (from here on out referred to as B).
Join in the round by simply bringing your needles together and begin working round 1. Be very careful not to twist and remember to place a unique beginning of the round marker.
Let the knitting commence:
Round 1: with A(the solid), knit.
Round 2: with B(the multi), knit
Repeat rounds 1 and 2 two times more. Then, work round 1 one more time.
Next round: With A, purl.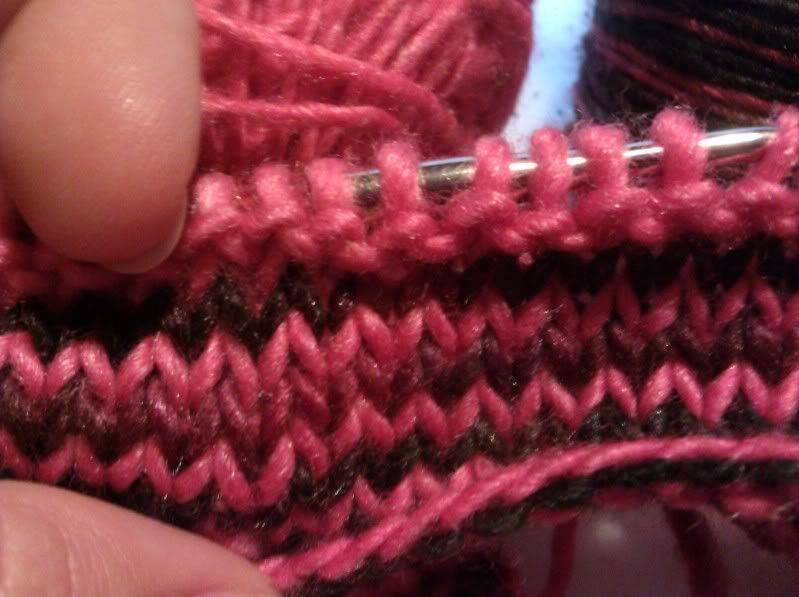 See you tomorrow!