Ok, my dears, I have made it HALF WAY!!!!!
To celebrate, I want to change things up a bit this week. I present a mystery pattern to you to celebrate this 26th mile marker. The play will be that I give you a tidbit of the pattern each day for 5 days. Today, I am going to begin with the yarn that you will need. Then, Monday through Friday, I will reveal the 5 parts of the pattern. Then, on Saturday, Dec. 3, you can pop in to see the pic of the finished item - best to pop into the store as it is our Holiday Party and Potluck(OOOOoooo, it is one of my top 10 favorite days of the year). Are you game?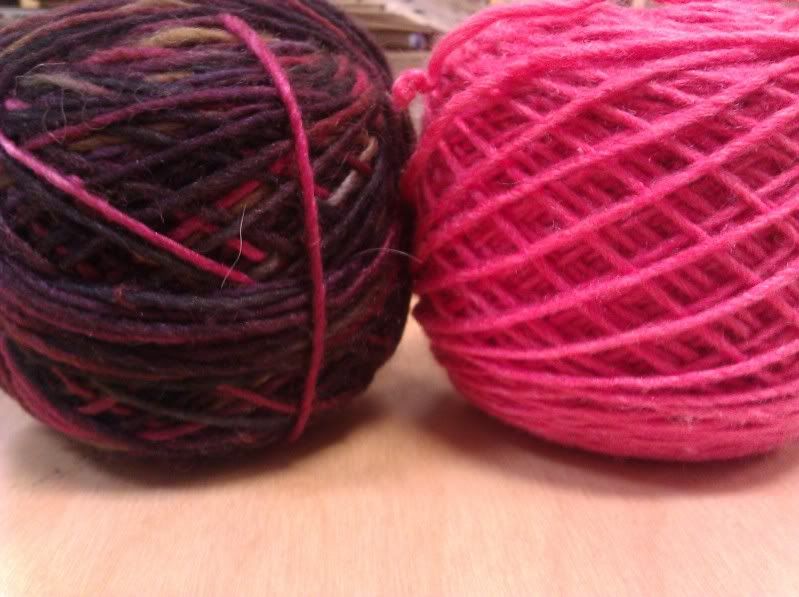 I can also tell you that it is an Infinity Cowl/Scarf, meaning that it is an extra long cowl that can be worn as a scarf or looped around to be a cowl.
Week of November 27 to December 4:
Yarn:
2 hanks of Manos del Uruguay Silk Blend, 1 of each color (150yds/50g; 80% merino wool, 20%silk)
Needles:
US 8/5mm 32 inch OR 40 inch circular
Knitting Plan:
Follow my bread crumbs....