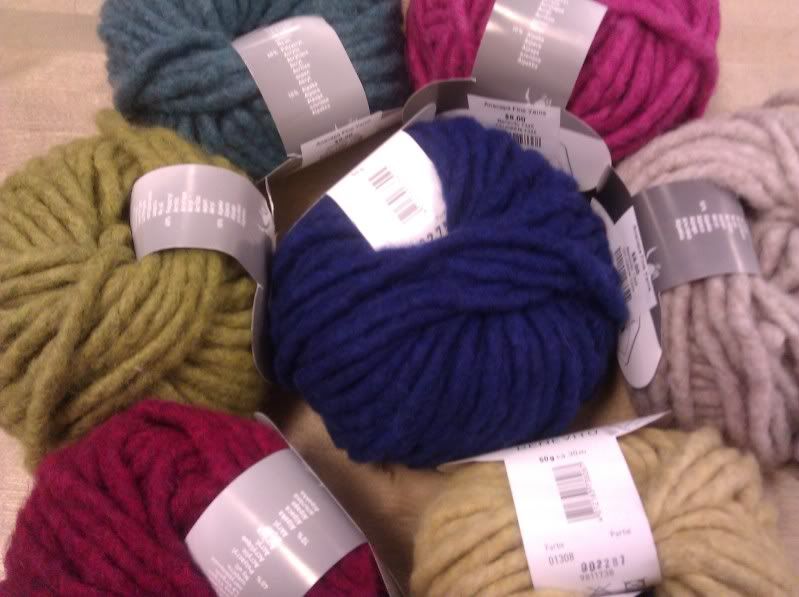 What can you do with US 19/15mm circular needles and 33 yds of bulky yarn?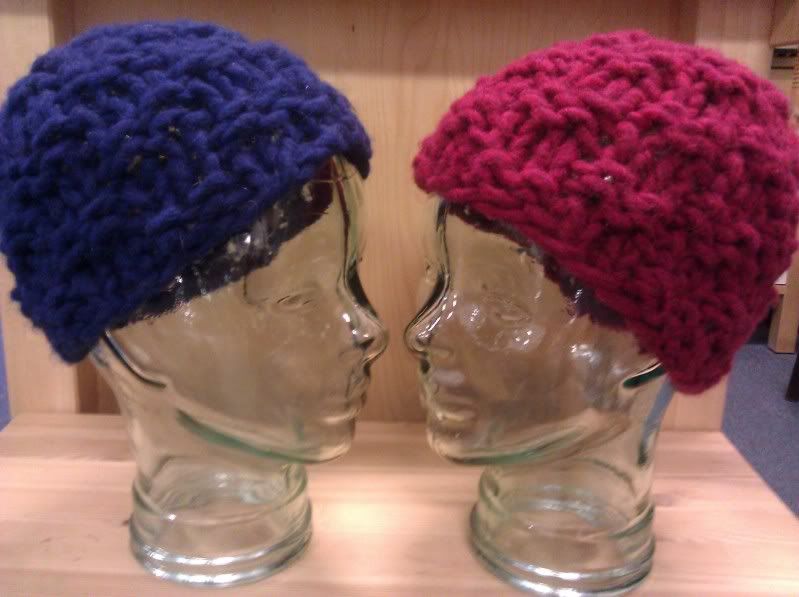 This hat. It seems that I am on a quest to see just how few stitches one really needs to cast on and still end up with a hat. Here we have 24 sts and 15 rows. Karin dubbed it the Appointment Hat the moment she saw it, imagining that she could whip one up as she waited for her turn at any given appointment.
Yarn: 1 ball of Gedifra Benevito (33 yds/50g; 50% Wool, 40% Acrylic, 10% Alpaca)
Note: If you decide that you want it longer, then you will need a second ball or a yarn with more yardage in the same weight. It is very stretchy and covers most of my ear when I pull it on.
Needles: US 19/15mm 16" Circular and matching double pointed needles OR US 19/15mm 32" or longer (for magic loop)
Gauge: 4 stitches= 3 inches
Cast on 24 sts. Join in the round as you work round 1.
Round 1 and 2: *K2, P2, repeat from * around; the first time around remember to place a marker to indicate the beginning of the round.
Round 3 and 4: *P2, K2, repeat from * around.
Repeat rounds 1-4 two
more
times. (If you are going to make it longer, then repeat 1-4 one more time after that.)
Decrease rounds:
Round 1: *K2, P2tog, repeat from * around (18 sts)
Round 2: *K2, P1, repeat from * around
Round 3: *K2tog, repeat from * around (9 sts)
Cut a tail (or use the tail that remains) and thread remaining stitches onto the tail and pull it up tight like pulling on a drawstring. Weave in the ends and enjoy!